Gabriele Hamm Adler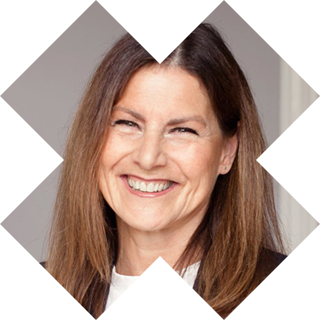 I have experienced the three C's many times in my professional as well as in my private life. Every time I dared to take the chance I found myself afterwards in a happier position. My curiosity to understand what drives individuals and what values define their surrounding has given me deep insights to identify opportunities in every situation.
"The 3C's in life: Choice, Chance, Change. You must make the choice, to take the chance , if you want anything in life to change." - Unknown
With my empathy, energy and my professional experience, I can inspire others in their development to reach their full potential by empowering them to make good choices, identifying their chances and thereby their ability to drive their own change.
Education
MSC Psychology, University of Cologne
Certified Systemic coach and change manager, University of Cologne, INEKO Institute, Germany
Certification, Myers-Briggs Type Indicator®
Certification, Predictive Index
Trained in Hofstede 6 D model
Trained in 4 Room-model 
Experience
Competence and organizational development
Developing and implementation of organizational analysis methods
Designing, facilitation and leading of global leadership and corporate culture programs
Process/Project management
Coaching and mentoring individuals, groups and organisations in change processes
Coaching business leaders in strategic development and innovation processes
Background
19-  Owner of GHA Development
15-18 Project manager Concept development, Inter IKEA Systems BV
13-15 Change & communication leader, Global Learning portal, Inter IKEA Systems BV
09-12 Program leader IKEA Culture Centre
05-09 Program leader Competence development, Inter IKEA Systems BV
02-05 Project manager Corporate Culture Program - IKEA Way
98-02 HR Manager at IKEA IT AB
93-98 HR Specialist at IKEA International AS
89-93 HR Manager IKEA Verkaufs GmbH, Cologne, Germany